The following statement is reposted with permission from Ruth King's Wise Talk Blog, thank you.
As Buddhist meditation leaders, teachers and practitioners, we are concerned with the welfare and safety of everyone in our society. These commitments are based upon an understanding of our shared vulnerability in this life. Separating migrant children from their families unambiguously harms children and their families – this harm is immediate and severe and endures across generations through the lingering effects of trauma. Under no circumstances can we as contemplative practitioners, spiritual leaders, or moral human beings imagine circumstances in which it is acceptable to engage in acts that harm children. We cannot forget that we belong to each other. We feel deeply the heartbreak of families being torn apart.
We, as teachers for Spirit Rock Meditation Center and for tens of thousands of Buddhist practitioners around the country, reaffirm the Spirit Rock Statement of Values and stand with many other secular and religious organizations – organizations spanning the political and theological spectrum – in condemning these acts. These acts represent a dramatic deviation from the standards of morality and basic human decency that form the fabric of civilized society. Unraveling that fabric has a corrosive effect on our capacity to live and thrive together.
The Executive Order issued June 20th represents a hopeful signal, but we must remain engaged to ensure that this policy change is implemented and family reunifications are expedited. We encourage you to contact your representatives to voice your concern, to connect with organized efforts to express your values, and to support reputable advocacy organizations.
We must also pause to consider how this depth of moral confusion was enacted and tolerated and take steps to nurture the values that make such depravity unthinkable.
Signed*:
Sally Armstrong
James Baraz
Matthew Brensilver
Eugene Cash
Howard Cohn
Mark Coleman
Anne Cushman
Anna Douglas
Andrea Fella
Anushka Fernandopulle
Gil Fronsdal
JoAnna Hardy
Susie Harrington
Will Kabat-Zinn
Ruth King
Jack Kornfield
Brian Lesage
John Martin
Nikki Mirghafori
Phillip Moffitt
Kittisaro
Kate Munding
Wes Nisker
Mary Grace Orr
Sharda Rogell
Donald Rothberg
Erin Selover
Gina Sharpe
Oren Jay Sofer
Tempel Smith
Heather Sundberg
Thanissara
Erin Treat
Diana Winston
Kate Lila Wheeler
Larry Yang
* Note: certain Teachers Council members are on retreat and may not have had the opportunity to sign this statement as of yet.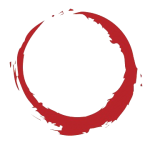 A country is only as strong as the people who make it up, and the country turns into what people want it to become. We made the world we're living in, and we have to make it over. ~ James Baldwin